Happy Birthday, Little Dragon!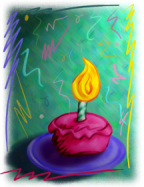 If you want to get technical, Little Dragon was really born on the page in May of 2005. But it wasn't until March 1, 2008 that I got to see this: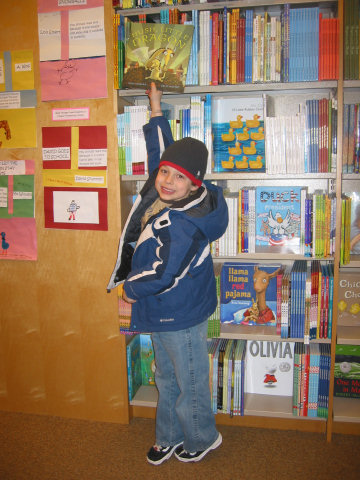 which really is like seeing your child for the first time! That's Jack, by the way- my future-author son. I have a feeling we may write a book together someday :)
This first book far exceeded my own expectations. I had merely hoped to earn out
someday
, not in the first four months of publication. So many people took a chance on it with me and I'm so very grateful to them!
And I'm lucky- very lucky, and I know that.
So Happy Birthday to my first book-
may he see many more :)
Of course, all those exceeded expectations only raise the stakes next time around, so it's a mixed blessing, isn't it? But I'm not going to think about that yet- I've got a whole year until Book #2 hits the shelves.
In the meantime, I'm trying to stay busy. I mentioned Big Decisions a few days back and I'm pleased to say I've signed with a lovely agent at
a wonderful agency
AND I just sold Book #4. I won't go blabbing details until the ink is dry on the contract, but I'm completely excited about it :) Yay!