Happy Birthday to Me!
So, today was my birthday and I received this book as a present from myself-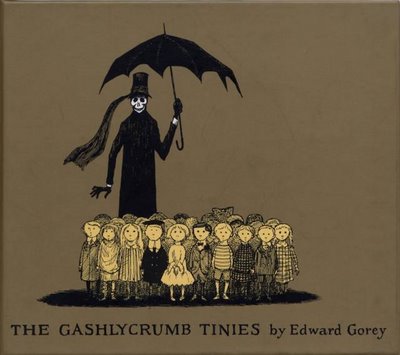 I have wanted to read this book forever as I had heard it might be the sort of book I enjoy. Oh, it was.
It was *very much*.
And, I might add, my twisted little children laughed as much as I did. And we re-read it twice. And it was the perfect present capping off a lovely day. I (heart) Edward Gorey!
And now I am on vacation for a few weeks. I might be hereabouts. I might not. But I do hope you're spending some time this summer reading a good book! I know I am...
:)