Window-Shopping
If you were window-shopping and saw this: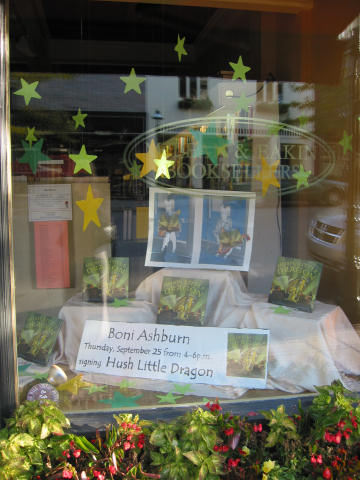 would you gasp and almost start crying too???
Well, okay, probably not. So it's just me, then, that would have that reaction... but I think you can see why. The blown-up photos are of me when I was a little girl (they're also on my website) and she made it look like I was reading my own book! Very, very cool.
Thanks, Connie at
McLean & Eakin Booksellers
in Petoskey- your window was one of the most simple, beautiful things I've ever seen!
:)